The Ask: Bring more awareness, donations, and volunteers to Food For Lane County.
Strategy: Make people feel emotionally connected to the issue of food insecurity and teach them about what Food For Lane County is capable of doing to help.
This strategy was at the core of work done by multiple creative teams that pitched to our client. The following is spec work approved by the client that is beginning production. Final work coming soon!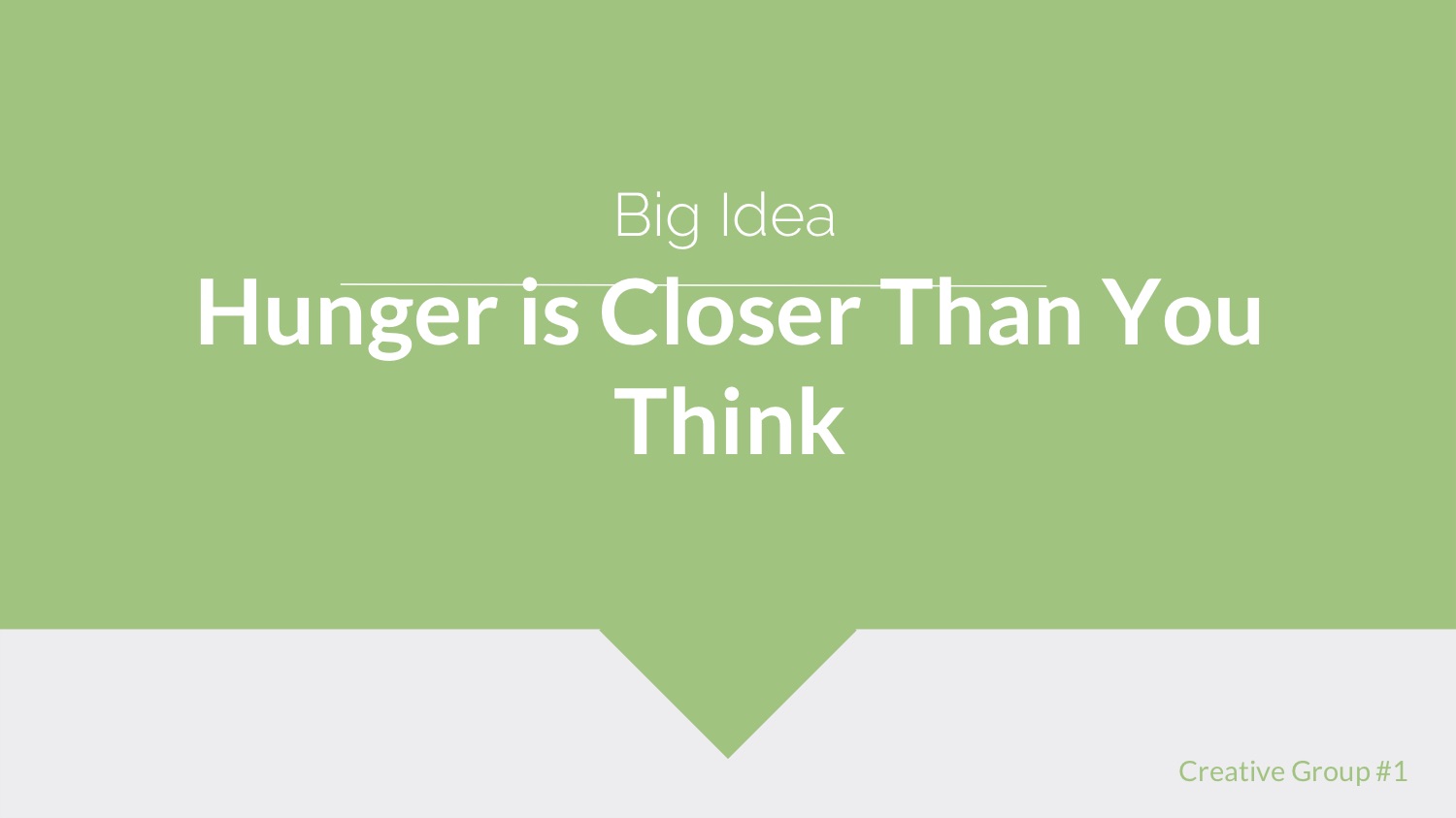 Team
Account Manager: Jake Wilmink
Strategists: Casey Hickman, Raven Heinz-Garcia
Art Direction: Raquel Ortega, Audrey Weatherhead, Jessica Douglas
Writing: Thomas Rice, Sam Coffaro, Xavie Towe
Media plan: Jordan Bremer